I had all intentions of blogging yesterday, of attempting to write some "get to know me" type posts to figure out my voice as a blogger...but life is tricksy and likes to remind me that it is not going to meet my expectations, for better or worse. This time, I am glad to say it has been a more pleasant series of surprises. For fear of getting my hopes up too high, however, I'm keeping a good portion of these little happenstances to myself. At least for now.
For the first time yesterday, it really felt like fall. When I left my house for yoga at 5:45am, it was 37 ° F. Holy freezing. I have since stored a pair of gloves in my car. Lesson learned.
I had a $10 birthday gift card from one of my favorite restaurants, India, on Hope Street in Providence, so I made some lunch plans with a friend and took advantage of the buffet.
Plate #1 of...oh, maybe 5. Yeah, I can eat. I had a little bit of everything offered on the buffet line. Clockwise from left: papadum, seasoned grilled veggies (my favorite), mutter mushroom curry, a tiny piece of lamb (I had to try it), and sweet & spicy mango cashew chicken. SO AMAZING.
After lunch, I went home and lazed about. I had a 1/2 peck or so of red delicious apples hanging out in the fridge that no one was going to eat, so I decided to experiment with homemade crockpot apple butter.
I cored and roughly chopped the apples, leaving the skin on, and threw them in the slow cooker on high for 4 hours and stirring whenever I happened to get up. Also in the mix was maybe 1/4 cup of water, 1/4 cup apple cider vinegar, 1/4 cup Swerve (xylitol sweetener), 1T cinnamon, and a dash of nutmeg. Then I used a hand blender to puree it all up, added a bit of guar gum to thicken it up, and cooked it partially uncovered on high for another 90 minutes or so. Happy to say it is delicious.
My friend, Katie, came by for a movie night dedicated to one of the loves of my life, Leo. So sexy.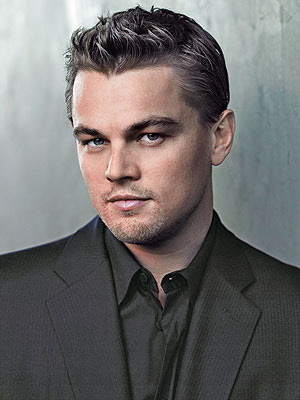 About halfway through Revolutionary Road, Katie and I had our minds blown when we realized we actually went to high school together. Whattttttt? Especially shocking since we went to a small Catholic high school and I was the head editor of the school's lit mag, which she contributed to in her junior/my senior year. Like I said, life is tricksy. Granted, I do look entirely different from my high school self. [Insert reminiscing over martinis here.]
This morning took me on a little unexpected venture. Then an afternoon shopping trip to Bob's.
All of this for $51! Thank you, $10 birthday reward, $10 October coupon, and 25% off for non-profit business employee event.
Currently, I'm rushing to do some laundry before heading out to Point St. Dueling Piano bar. Spending the day in Boston tomorrow. Until next time!